The Johns Hopkins University recently published a press release on a project of five students who developed a prosthetic foot that allows walking in high heels up to 10 centimeters high.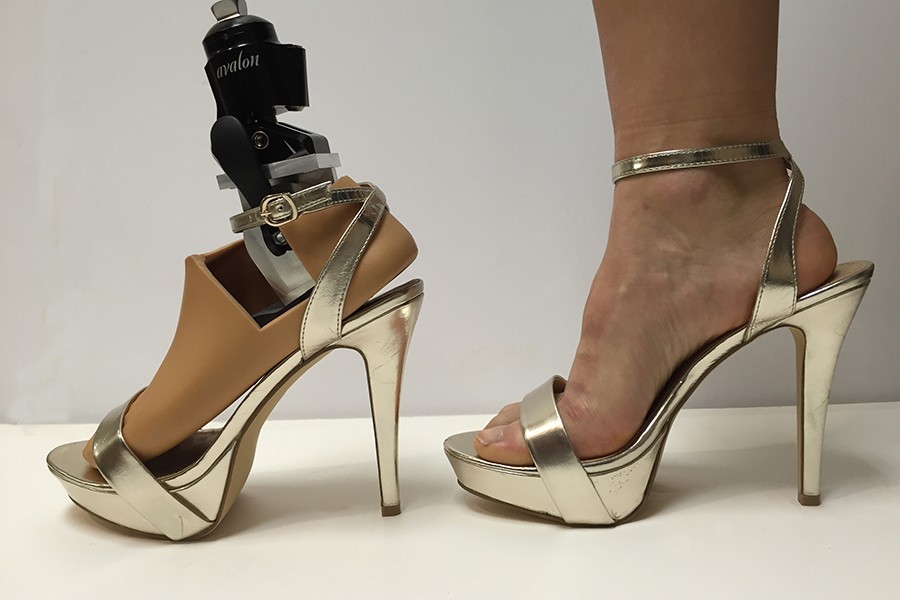 What appears as an appealing approach, emphasizing how robotics technology can help to lead a sexy, pleasurable life has one drawback, though. When calculating the market potential for the prosthetic limb, the press release states: "Some 2,100 American women have lost a leg or foot in military service, and more women entering combat assignments, so the demand for a prosthesis that accommodates women's fashion footwear is sure to grow."
Building a business on the expectations of increasing military conflicts means fueling these conflicts. The prosthetic foot — which is a wonderful project on its own — does not need this kind of reasoning. It should not be guided by an inacceptable growth of demand, based on violence and aggression. With prosthetic limbs in general it must be the desire to serve a shrinking market instead. Our society should be prepared to help people with disabilites with the best of our technologies, even if there are only a few of them.